Have you heard about House Concerts? They are intimate enchanted musical evenings set in/outside someone's home. It's an opportunity for singer/songwriters to share stories and inspirations behind the songs. You may think you know an artist/musician, but at a House Concert; you really get to know them.
The concerts are usually two sets of 45 minutes with a 20-30 minute interval. A concert may or may not be plugged in to a PA, depending on the acoustics of the room. The host can choose to provide dinner and drinks, or turn the evening into a potluck. Usually there is a suggested donation at the door and it's typically from $10 to $20 per person; all going to the artist. Sometimes a host will arrange a set fee for the artist, especially if the group is going to be small. A house concert can be anywhere from 25 to 50+ seats, and it's considered a private event. The evening is stitched together by word of mouth.
Being a songwriter and performer, means owning a small business. Thankfully, there are all types of resources available. However, there are also all types of risks. House Concerts ease the risks. It's an incredible feeling to perform for people that truly care about music. Music lovers help keep the pencils sharpened and the songs recorded.
So, ask yourself... Do I have suitable space to host a house concert filled with music-loving friends?
If so... contact us! We'd love to perform for you and your friends.
shannie@shannieband.com
Here's to your future House Concert!!!
A million thanks to you!!!
Photos of a couple of House Concerts...
Fourth of July evening in the Ambassador's Mansion at the U.S. Embassy in Bern, Switzerland.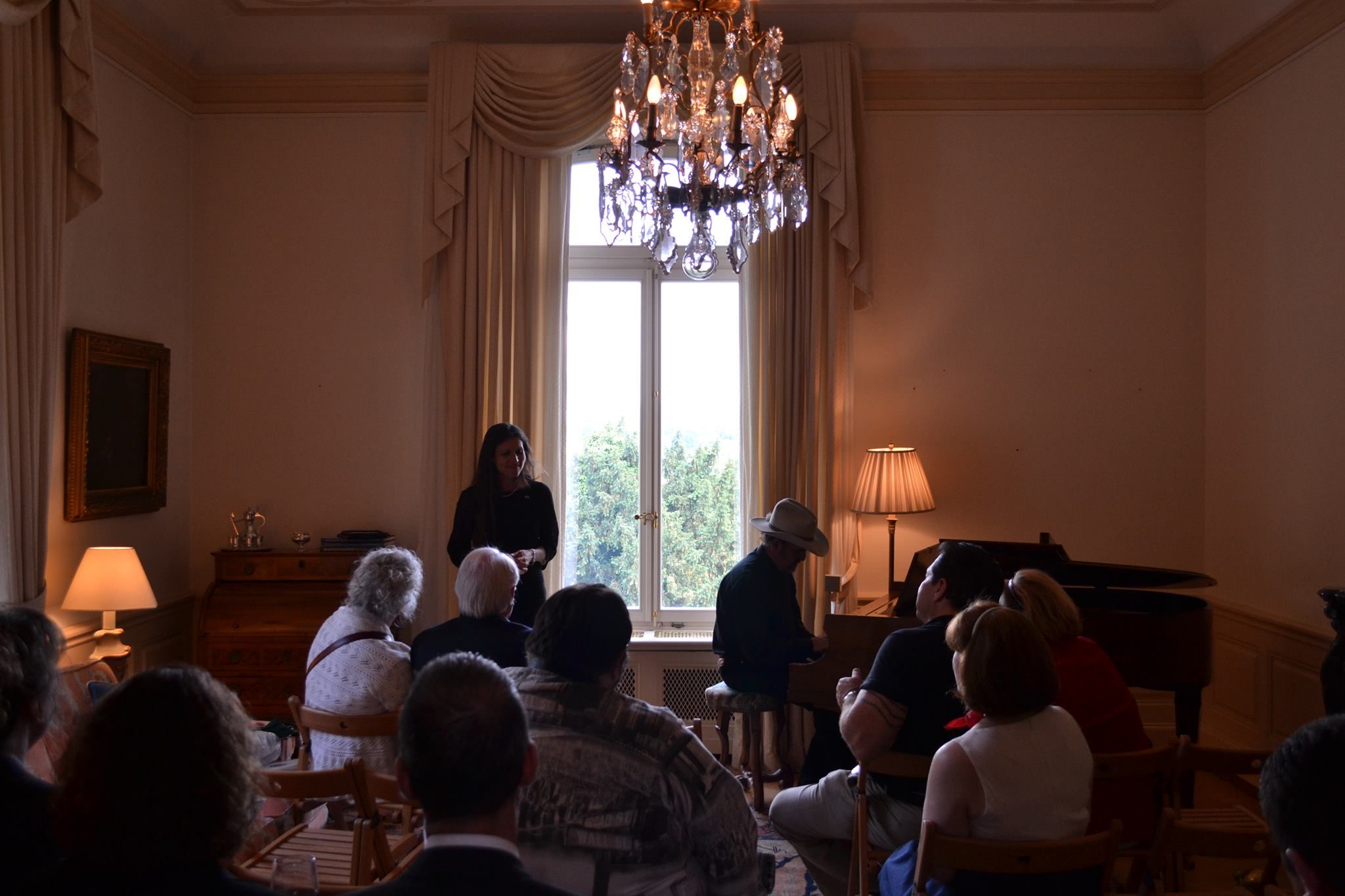 And preparing for a Romantic House Concert to celebrate Valentine's Day...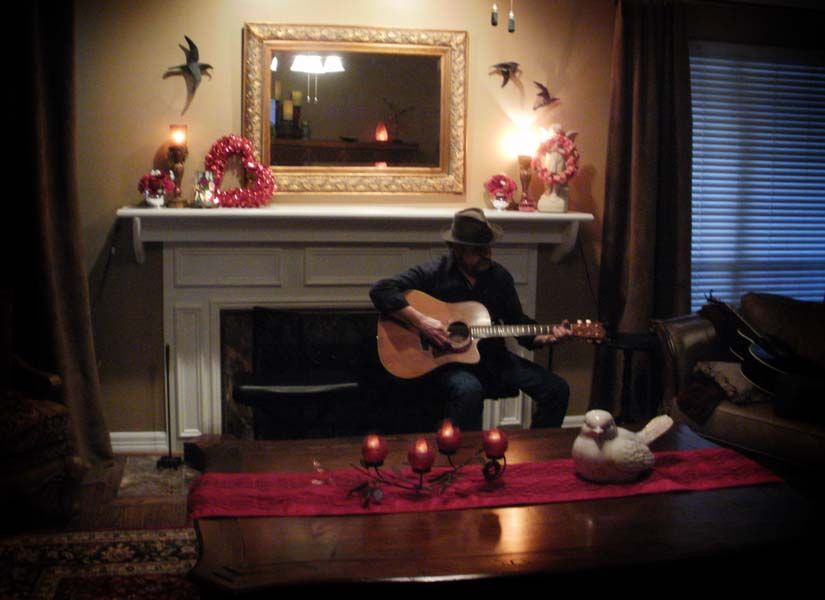 Support Independent Music
We are dropping the disco ball early!!! join us!!!
Woody Eastman, Mike Blakely, Stephen K. Morris, Tina Wilkins, Jake Martin and Surrender Hill! Join the party!